Preface- The Hayward HP21404T is a titanium based anti-corrosive heat pump with a large fan base. But is it the right choice for your pool and climate?


There are few things more shocking to the system than jumping into a cold pool! If you've been looking for a quality pool heater, you've probably come across the name Hayward. This company has been producing trusted pool products for over 80 years.
In this article, we'll take an in-depth look at the Hayward HP21404T HeatPro Titanium and help you decide if this is the right model to keep your pool warm and enjoyable.
What Size of Pool Is the Hayward HP21404T Right For?
This unit comes with 140,000 BTUs, which isn't a number most people are familiar with. A "BTU" is a "British Thermal Unit" which measures the energy needed to raise one pound of water one degree. So, how does this translate into heat for pools?
There are so many factors to say that this is right unit for X sized swimming pool. You should consider not just the size of your pool, but how much the heater will need to heat. In other words, how many degrees are you trying to warm up the pool, what is the air temperature, and how fast do you want it heated up? All of these things should be taken into account.
For a 140k BTU heat pump, you can generally expect decent performance for pools less than 800 square feet of surface area (or a 20' X 40' pool). If you live in a colder climate, where the heater will need to work more often and raise the temperature more degrees, you might consider a larger heater pump if you want the job done faster.
A lot of buyers of this heat pump have stated it was able to heat up to a 50K gallon pool. That must have been someone more likely from a warm state. Although it is quite impressive that lots of owners on pool forums reported it heated up their 25k and 30k pool no problem.
Is This Heat Pump For Above Ground or In Ground Pools?
This heat pump has been designed specifically for in ground pools. You would need to contact Hayward to see if it can be used with an above ground pool if you install a back flow valve.
You specifically would need to check if this voids your warranty. For above ground pools the Hayward HP50TA is a better option, and its one of the best selling Hayward models. In it's own right it is a legendary highly praised product.


Is It Easy To Operate?
This is where Hayward has done an excellent job with their heat pumps. On the side of the unit there is a LED display. On the display, you simply have to use the arrows to program the desired temperature of the water and the heater takes care of the rest! It's easy for anyone to use the heater, and with a little experimentation, you can find the perfect temperature for your swim.
Keep in mind, though, that the rate at which it will heat your pool will vary depending on how cold the pool is. You should plan ahead if you are having people over so that the heater has time to work and raise the pool temperature to a comfortable level.
Is the HP21404T Resistant to Corrosion?
Hayward has taken every precaution to make their heaters resistant to corrosion. Even if you live near the ocean where salt water conditions make corrosion a real possibility, these heaters will stand up to the test.
The HP21404T utilizes a titanium heat exchanger with titanium tubes which is the highest quality material that could be used on a unit like this and guarantees that it will not corrode even under the toughest conditions.
On the inside there are evaporator fins which have been designed specifically for reducing moisture build-up in the unit. If water were to remain on the unit due to its normal operation, this would be the surest way for it to suffer corrosion. But with this design, Hayward has ensured that any water moisture that is generated from the heating process with evaporate from the unit, protecting it even in the harshest climates.
The whole unit is covered with a vinyl coated guard which protects it from dirt and prevents other particles from getting into the heat exchanger. With all the nuts and bolts being made from stainless steel, you can be sure that this unit will resist corrosion and give you many years of warm swimming.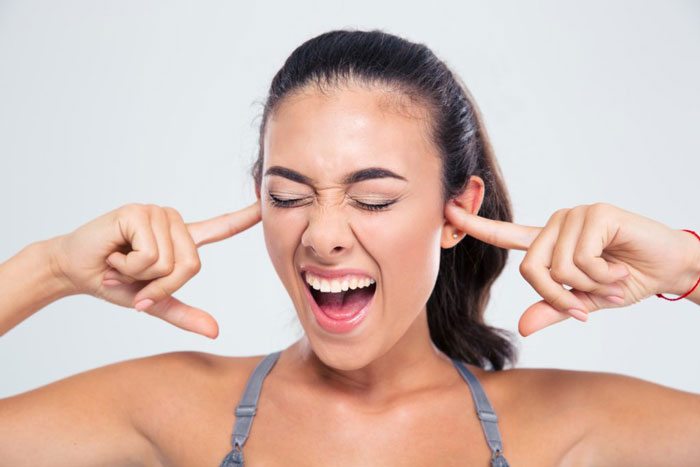 Is It Loud?
The Hayward HP21404T operates about as loud as your average central air conditioning unit. It is designed with an acoustic compressor cover which acts as a kind of muffler for the unit.
At around 60 dB you'll be able to have a conversation around the unit, but it is best kept away from the pool where you will be spending your time. This way you do not have the hassle of a noisy heater intruding on your ability to enjoy your pool. Most units will be installed near the house to make the electrical lines easier to install, and that should give you plenty of space for the noise not to bother you.
Can I Install This Unit Myself?
Well, yes and no. Anyone can install this heater if they wish to try, but given the money you are investing, (priced just under $3000) it would probably be a good idea to have it installed by a professional.
It also weighs close to 300 lbs, so it is definitely at least a two person job. It needs to be installed on a flat, level surface—like a concrete slab—in order to function properly. It measures approximately 32 in x 43 in x 40 in, so you need to make sure there is plenty of room with access to its front panel where you set the temperature.
Beyond just saving your investment, there are a couple of other reasons you should have a professional install the unit. First, you need a dedicated 60 amp breaker on this unit. The heater is going to draw a lot of power, and must be on its own breaker to operate properly. Unless you are a licensed electrician, you'll need to call in someone qualified.
But most importantly, you should have a licensed technician install this heater because that's the only way Hayward will warranty the unit. If you install the unit yourself, and you are not a licensed technician, Hayward will void your warranty. Even if you install it perfectly and there is a parts malfunction, Hayward will only honor the warranty if a licensed technician did the installation.
Pentair do the same with a lot of their heaters. There is a positive with this aspect though. It protects you from yourself, and it shows manufacturer confidence in a product, that they believe will rarely break down due to electrical or mechanical failure.
For these reasons, we highly recommend you consult a professional to do the installation.
Do I Need Any Other Accessories?
There are two accessories you should consider for this unit.
First, you should have a cover for it during the winter months to help protect it from the elements. Especially if you live in colder climates where you are likely to get snow, you'll want to give the heater a little extra protection. While the components of the heat pump are all highly resistant to rust, some extra help in keeping your investment function will not hurt.
Second, you should consider a solar cover for your pool. A solar cover will do several things for you. It will reduce the heat that is lost naturally to evaporation and cooling air temperatures, and it will transfer some heat from the sun into the pool. It will only heat the pool up a few degrees, but add that to the heat that it retains and this will take a large burden off your heater. The less the heater has to work to keep your pool warm, the more you save on energy costs.
What Is the Hayward HP21404T HeatPro Titanium "AHRI Certification"?
The Air Conditioning, Heating, and Refrigeration Institute (AHRI) is an independent company which monitors and test products to see if they pass high standards for both energy efficiency and quality. Products which receive AHRI Certification have passed a series of tests which lets you know that this product is made to the highest standards.
What Length Is the Warranty?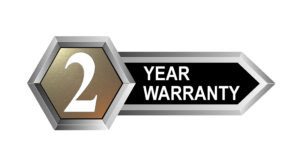 As long as a licensed technician did the installation, Hayward warranties this unit against all manufacturer's defects for 2 years. Additionally, their warranty is 5 years on the compressor, and 10 years on the titanium tubing. If something should go wrong with the unit, Hayward will contact a local dealer who will send a technician out to your place to inspect the unit.
This way you do not have to worry about trying to ship this unit just to have it inspected and evaluated.
Where Does the Heater Come Up Short?
The unit is pricey and paying $3k for a pool heater does not come lightly. But the essence of electric powered heat pumps is that they cost more initially than gas heaters but they cost less to run over the long term in energy costs.
You need to be in a warmish state to get the best out of a heat pump, otherwise it has to work harder and energy costs will be higher. It is recommended that the air temp is at least 60ºF for it to work effectively. The heater can also shut down if the temperature goes below 50.
Conclusion
If you're looking for a high quality electrical heater for your pool, the Hayward HP21404T is a good mid-sized heater that will keep your pool very pleasant. It's highly resistant to corrosion and comes with a great warranty. With this unit, you'll be able to enjoy your pool much longer, there's no reason you cannot extend the seasons of your pool well into autumn and spring.